My Favourite Podcasts — July 2015
July 4, 2015
Over the past year I have started to listen to an increasing number of podcasts regularly to the point that I now rarely leave the house in the morning without having a pair of headphones over my ears to listen to the latest episodes of my favourite shows.
Since I have been asked about it, I have put together a list of my favourite podcasts (in no particular order). If you do not want to read this list but instead just want to subscribe to them all, you can download the OPML file and open it in your favourite podcast app.
Technology
Connected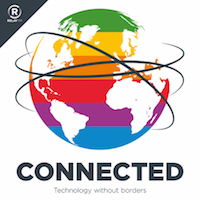 Connected is best described by the three hosts over at Relay.fm: "Connected is a weekly panel discussion on Apple and the impact of technology on our lives. With each co-host having a unique background — and accent — Connected provides a perspective that no other show can."
Iterate
Iterate is a podcast about app design, primarily mobile app design. The three hosts Marc Edwards, Seth Clifford and Rene Ritchie regularly invite designers onto the show to talk about their work.
Rocket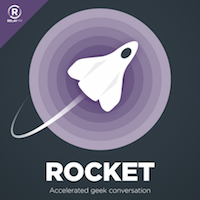 This show, hosted by three women (which is sadly still worth mentioning in the tech industry) covers technology-focused topics. One of the things that makes this podcast so great, though, are the tangents into other different topics.
Software Engineering Radio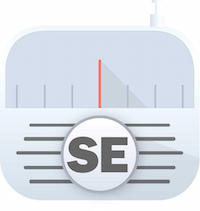 1
Software engineering radio is a podcast for professional software engineers. Discussed topics are usually not focused on the latest news but instead aim to provide an educational resource. I particularly enjoy the interviews with the many influential figures in software development that are released on this podcast.
Accidental Tech Podcast
The Accidental Tech Podcast hosted by Marco Arment, Casey Liss and John Siracusa is one of the classic tech podcasts in the Apple world and covers a wide breadth of topics, whilst also sometimes diving deep into the nitty-gritty of things.
Exponent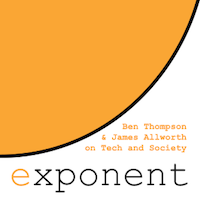 Exponent is one of my favourites in this list of favourites. The podcast is hosted by Ben Thompson and James Allworth and mainly features discussions about the business and strategy of technology. On the podcast, the two hosts frequently have in-depth discussions about Ben's latest posts on his Stratechery blog (also highly recommended!).
Debug
Debug, hosted by Guy English and Rene Ritchie, is a relatively technical podcast about "developing software and services, primarily for iPhone, iPad, Mac, and gaming"2. The conversations usually go very deep into several technical aspects and history of some of the platforms which makes it one of the podcasts that has taught me a lot.
Mac Power Users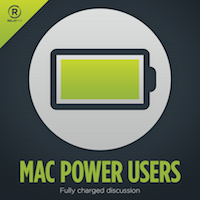 This podcast is definitely one of the classics in the Apple world. The hosts Katie Floyd and David Sparks (MacSparky) discuss how to make the most of your Mac and iOS devices by describing workflows, apps, customisations, and scripts of all sorts to automate a lot of the things that we would otherwise have to do manually.
This podcast is also very accessible to non-technical folks who are interested in technology as the hosts try and explain all steps in detail — highly recommended!
The Rebound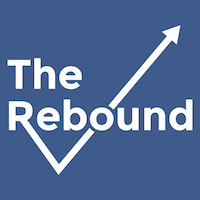 This is a technology podcast hosted by Apple geeks Dan Moren, John Moltz and Lex Friedman, making this one of the funniest tech podcasts. The episodes are typically around 50 minutes, making them ideal for a short walk or a commute in the morning.
The Talk Show with John Gruber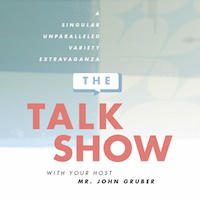 This classic talk show by John Gruber is another classic Apple-focused podcast and usually features long discussions about the current developments. John also recently managed to invite Phil Schiller, SVP of Worldwide Marketing at Apple, on the show.
Let's Make Mistakes
Let's Make Mistakes is my favourite design podcast and it is hosted by Jessie Char and Mike Monteiro. I particularly like that the two hosts do not tend to discuss design-production related topics (i.e. tools such as Photoshop etc.) but instead focus on the broader aspects of what it means to design products and services for people. The two hosts also regularly discuss design questions from listeners.
Systematic
On Systematic, Brett Terpstra "discusses how and why we do the work that we do, with a different guest in each episode"3. I have learnt about many different workflows and tools on the show that have helped me in my own work.
Stories and More
Turning this Car Around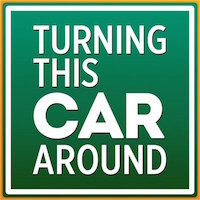 I am not a dad myself but nevertheless this podcast about fatherhood hosted by Lex Friedman, John Moltz and Jon Armstrong is one of my favourite podcasts. The three (very funny) hosts discuss their day-to-day lives with their kids. Having grown up in Germany not too long ago I'm always surprised to find so many cultural differences. I am also shocked to find that despite being a software engineer I am already falling behind on technology when it comes to every-day tools — video baby monitors? What?!
Death, Sex, Money
On this podcast, "Anna Sale talks to celebrities and regular people about relationships, money, family, work and making it all count while we're here"4. The podcast not only features great content but is also extremely well-produced — definitely worth listening to.
Roderick on the Line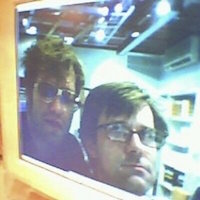 Roderick on the Line is best explained by their tagline: "Merlin Mann's frank and candid weekly call with John Roderick of the Long Winters". The podcasts features great stories from John Roderick's life, discussions around social issues and more. It took a while for me to get into this podcast, but it is now one of the shows that I prioritise over others.
Song Exploder
Song Exploder is an incredibly well-produced show by Hrishikesh Hirway. In each episode, Hrishikesh asks a musician to discuss one of their songs, take it apart and talk about how the song came to life. A lot of different genres are represented on the show which means that there is something for everyone. Each episode rarely exceeds 15 minutes, making it very accessible.
Analogue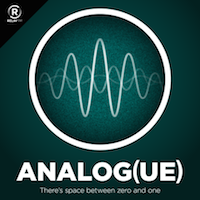 While a lot of podcasts I have listed above are about technology and gadgets, this podcast hosted by Myke Hurley and Casey Liss is about "how these devices make us feel and how they change our lives for the better, but also for the worse"5. This is often my favourite podcast to listen to when I feel like hearing about technology but I am too tired to hear about new products, services and programming but still wish to listen to something technology-related.
99% Invisible
99% Invisible is "about design, architecture & the 99% invisible activity that shapes our world"6. In each episode, the host Roman Mars dives into a one of the clearly or not-so-clearly designed objects or services around us and interviews the people who make them or know about their history. The show is wonderfully-produced and a joy to listen to. Go and subscribe now — you will learn a lot!
Just the Tip
It is always a risk to recommend comedy to anyone, especially on a blog where you have little idea of what your audience finds funny. I'm going to have to recommend Just the Tip anyway. The show always lasts 30 minutes or less and Amy Jane Gruber and Paul Kafasis do a very good job at making me laugh. They are currently taking a break after two seasons but will hopefully be back soon again for a third season.
The Mortified Podcast
"The Mortified Podcast is a storytelling series where adults share the embarrassing things they created as kids — diaries, letters, lyrics & beyond — in front of total strangers"7. This podcast is very funny and also features some great stories. For some reason, I also always get the theme music stuck in my head…
Serial
The Serial podcast is a relatively famous podcast hosted by Sarah Koenig of This American Life. Each season, the hosts tell one true story over the course of multiple episodes. The first season tells the story of Hae Min Lee who was found murdered in Baltimore in 1999 and her ex-boyfriend Adnan Syed, who was convicted and sentenced to life in prison for the crime. Sarah Koenig and her team revisit the case and look at all the evidence again, featuring conversations with witnesses and Adnan Syed himself. This podcast is definitely is listening to.